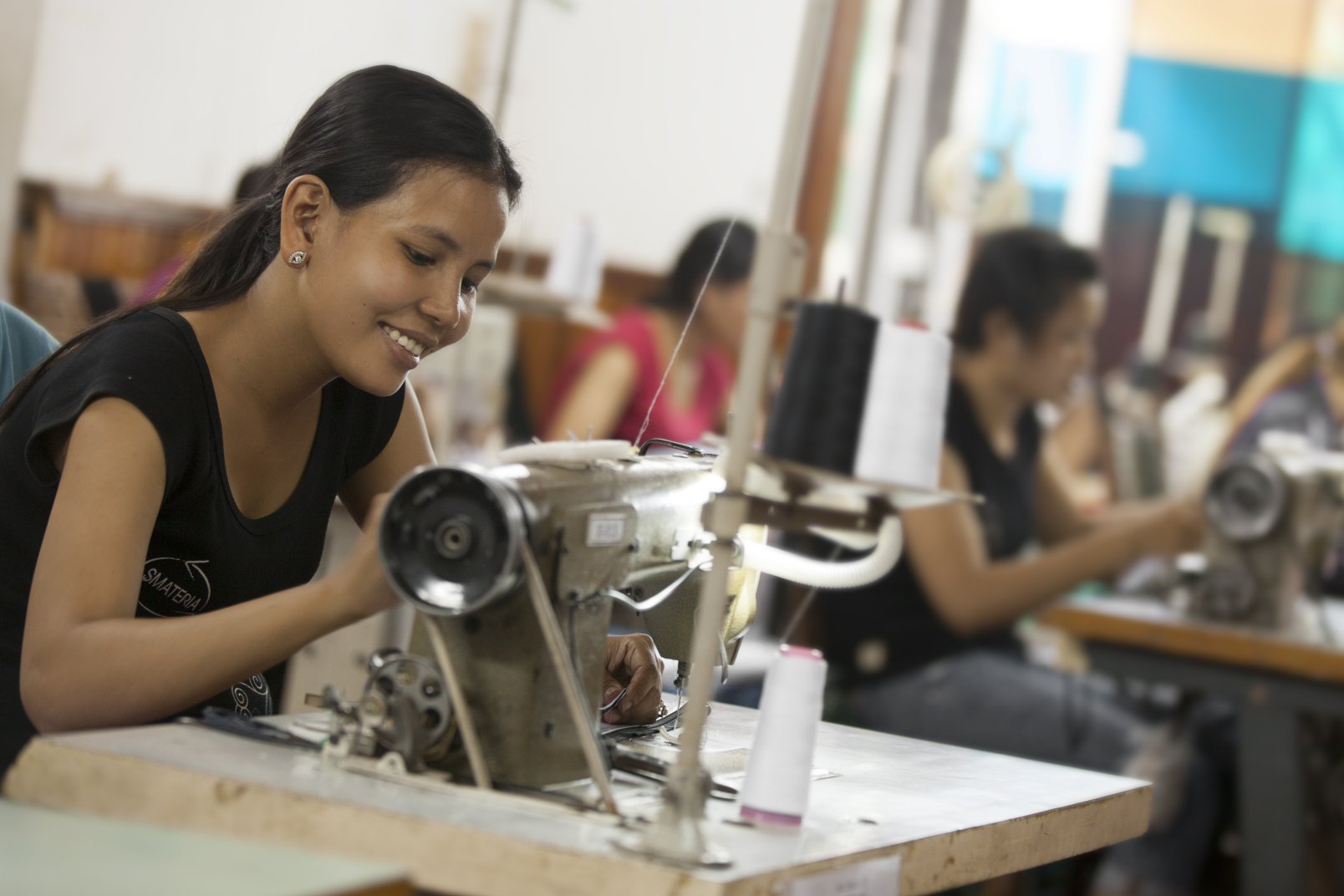 Whatever we do, we do it with passion and responsibility, towards both people and the planet. We believe that self-love and love for others go hand in hand. Our community is active, diverse and fun. We are passionate about making a difference. Investing in our people and working with a fantastic loyal team enables us to create the best quality products. 
Challenge conventional sustainability and employment practices.
Cambodia is one of the largest producers of fashion goods in the world but workers' conditions are often harsh and unsafe. That is why at Smateria we are deeply committed to providing a positive work environment as everyone deserves a decent life.

We take immense pride in adhering to our corporate social responsibility policy that provides employment and high-level training and we continually campaign for better working conditions and opportunities for them all. Our employees enjoy a non-discriminatory application process, competitive wages, an 8-hour workday, a 5-day work week (Cambodia standard has a 6-day work week), an annual one-month bonus, double maternity, and family support special leaves.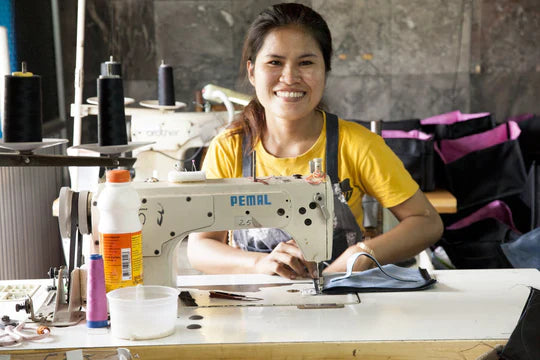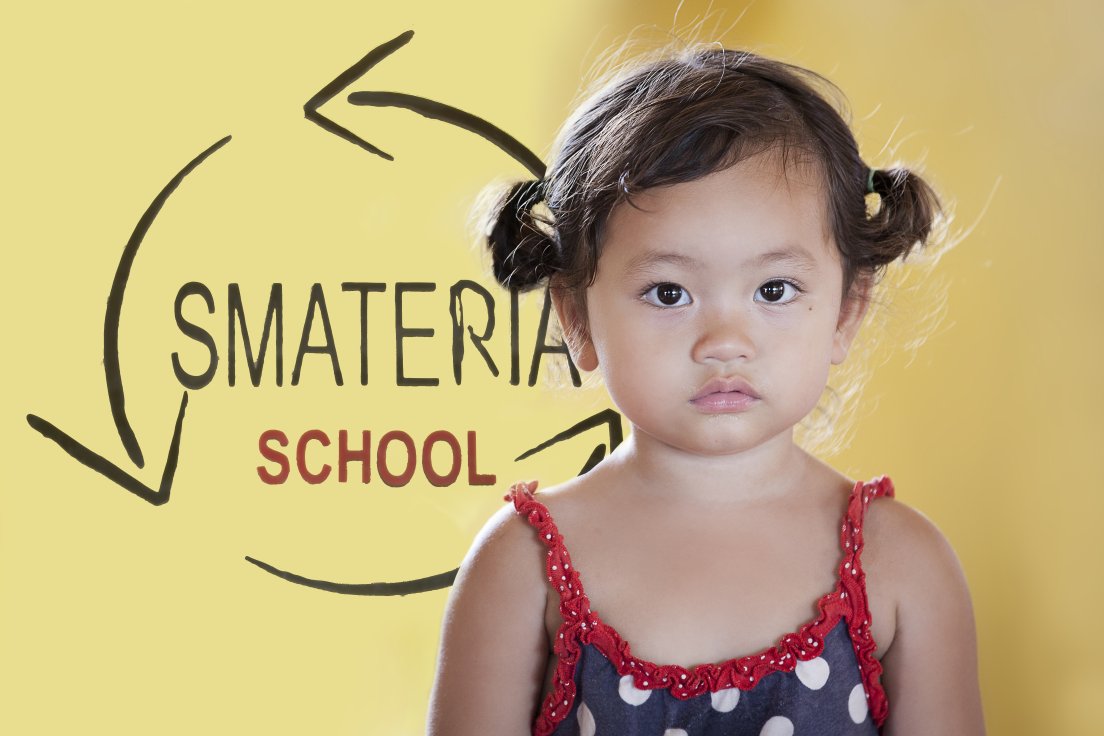 Thinking global
Education is part of the process
We offer free childcare and education at the on-site preschool and
nursery and employ three nannies and two teachers to run the preschool
for the employees' children. Since there is no government funded early
childhood education in Cambodia, Smateria offers this service as a
benefit to all its employees (mothers and fathers).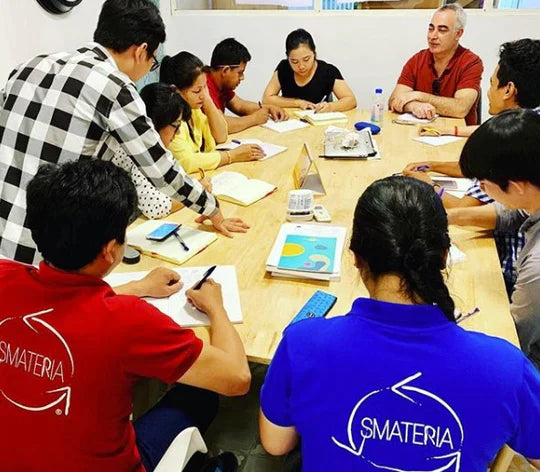 A space to thrive
Over 80% of our current employees are women, and we challenge the glass ceiling by ensuring all our staff have equal opportunities to grow and develop within their roles.

We help our employees to build-up lasting skills and empower them to be independent. To do so, we provide English lessons for all, as well as Chinese lessons for our sales team, professional training for production managers and pattern makers and the freedom to train across the whole organization – from pre-production to sales.

We also ensure that our employees are given paid holiday leave which they must take, so we can ensure they can see their families, take rest, and have a healthy work-life balance. It is our mission to create a safe, happy workplace where all are given space to thrive.
We find joy in the simpler things in life.

We make our own fun. We find beauty in the unusual and unconventional, we don't accept the status quo.

We stand by our community and all that they represent.

We are the change we want to see in the world.

A safer and healthy workplace
Our workshops are made safer for our employees by following the leading standards for luminosity, space per employee, and ergonomics. They also receive professional training on fire safety, have regular electrical and structural inspection audits, and professional training to balance health and work.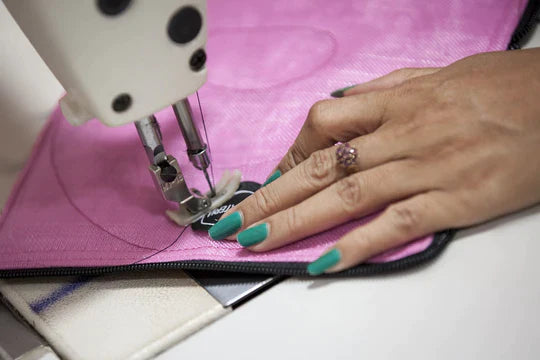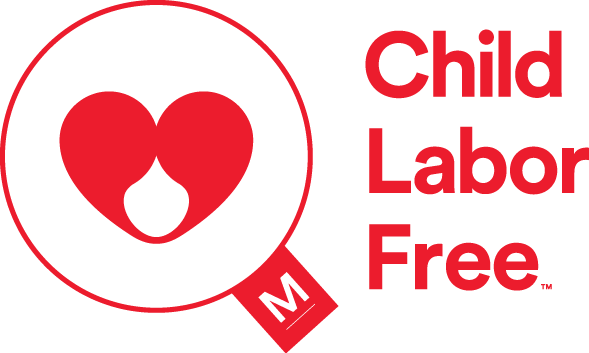 Certified Child Labor Free
The Smateria brand was awarded the Child Labor Free mark. Smateria has committed to ensuring there is no child labour in the manufacturing of our products which has been verified through a Child Labor Free robust auditing process.